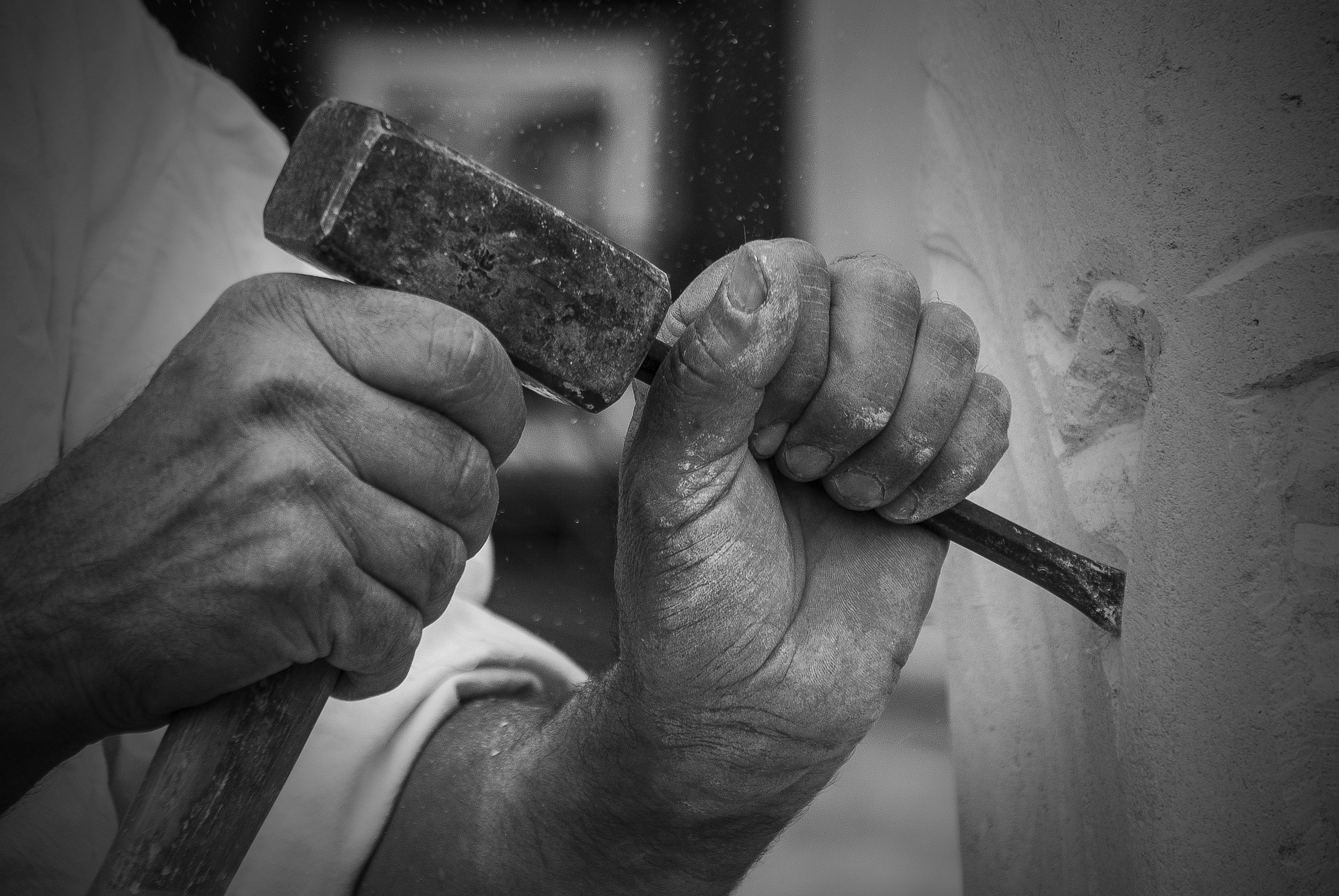 A young colleague of mine told me back in April, as the pandemic settled heavily upon us, "I will not be the same person in my workplace when this is over." An understatement, as it turns out. I know you have tried again and again to orient your hearts to God's sovereignty and perhaps you have done so without that quiet inward reassurance that the Spirit sometimes adds to bolster our faith. Such silence is the sculpting of God.
In these times, you may not have realized it but you have been sharing in the sufferings of Christ. He stood quietly at your side as you sought to trust and obey the Lord despite the darkness and the clamor. That is reason enough for praise.
Praise be to the God and Father of our Lord Jesus Christ, the Father of compassion and the God of all comfort, who comforts us in all our troubles, so that we can comfort those in any trouble with the comfort we ourselves receive from God. For just as we share abundantly in the sufferings of Christ, so also our comfort abounds through Christ (2 Cor. 1:3–5).
Christ has not been impervious to your pains and bruises from the pandemic, politics, or precautions. Jesus surely shared your heartache when you worked from home, or your business was shutdown. He knows how you yearned for a coffee with a co-worker, or a face-to-face conversation with a customer.
The backdrop to your prayers over these months was dark Gethsemane. Jesus knelt there with you, familiar ground to him. Nine times in 2 Corinthians 1 Paul speaks of comfort using the word paraklesis, akin to paraklete, the Holy Spirit. The God of all comfort does more than telegraph a few verses to us. The Message captures it:
He comes alongside us when we go through hard times, and before you know it, he brings us alongside someone else who is going through hard times so that we can be there for that person just as God was there for us.
The Son of Man himself learned the one thing that the omniscient God could not know: "Son, though he was, he learned obedience from what he suffered …" (Heb. 5:8). You have met him in that same scarring school and he joined you as you struggled Job-like with all your aching whys. This wasting season has not been wasted on you, dear friends. You have been sculpted by the chisel of longsuffering into comforters.
In the seasons ahead you will surely not be like Job's wearisome and foolish comforters. You will, in fact, be a better person in your workplace than you once were. With your faith of higher carat gold than before, you will enrich the people you work with by your more Christlike presence and patience, by your wisdom, grace, and trust, maybe even by your words. You have taken up your cross and thus are sculpted more closely to the likeness of Christ. That is why at this season I'm so thankful and honored to be numbered with you among the followers of Christ.
This post was adapted  with permission from "Sculpted" by Lee Elcov.